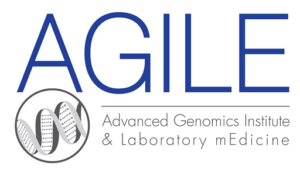 Advanced Genomics Institute and Laboratory Medicine (AGILE) offers a variety of short term and long term training options for students and professionals to upgrade their skills and knowledge in genomics and allied areas. AGILE has a rare combination of senior and experienced faculty, best in class equipments & infrastructure, a well run and accredited diagnostic facility and international processes. The team at AGILE is enthusiastic and committed to knowledge sharing and training. This is reflected in the experience and feedback from all participants of training programs at AGILE.
Explore the various training options available. In case you have any special training requirements, you can write to
info@labassure.com
and our team will try its best to address those.
Genomics and Molecular Biology are very exciting fields with enormous number of new developments which are increasing the applications and adoptions of these technologies in various industries.
Learn more about our one-month intensive hands-on training program on genetics and molecular diagnostics.
Applications of Genetics and Molecular technologies are increasing rapidly across all life sciences disciplines.
The MSc Dissertation Project Internship Program at AGILE is designed to integrate and enhance the knowledge and hands-on skills of the MSc program participants in fields such as Biotechnology, Genetics, Molecular Biology, or allied areas.
Biotech Industrial Training Program (BITP) is an industrial internship program offered by Biotech Consortium India Limited (BCIL) under the ageis of Department of Biotechnology (DBT), Ministry of Science and Technology, Government of India.
Continuing Medical Education Programs (CME)
Lorem Ipsum is simply dummy text of the printing and typesetting industry. Lorem Ipsum has been the industry's standard dummy text ever since the 1500s
Microarrays or Chromosomal Microarray Analysis (CMA) have revolutionized the genomics research and
Read More »
On the most visible and exciting applications of Genomics is in 'Prenatal
Read More »
Vaidehi Jobanputra, Ph.D.,FACMG Genetic Disorders refer to any abnormality in the individual
Read More »